Sustainable Urban Mobility Planning:
Pathways and Links to Urban Systems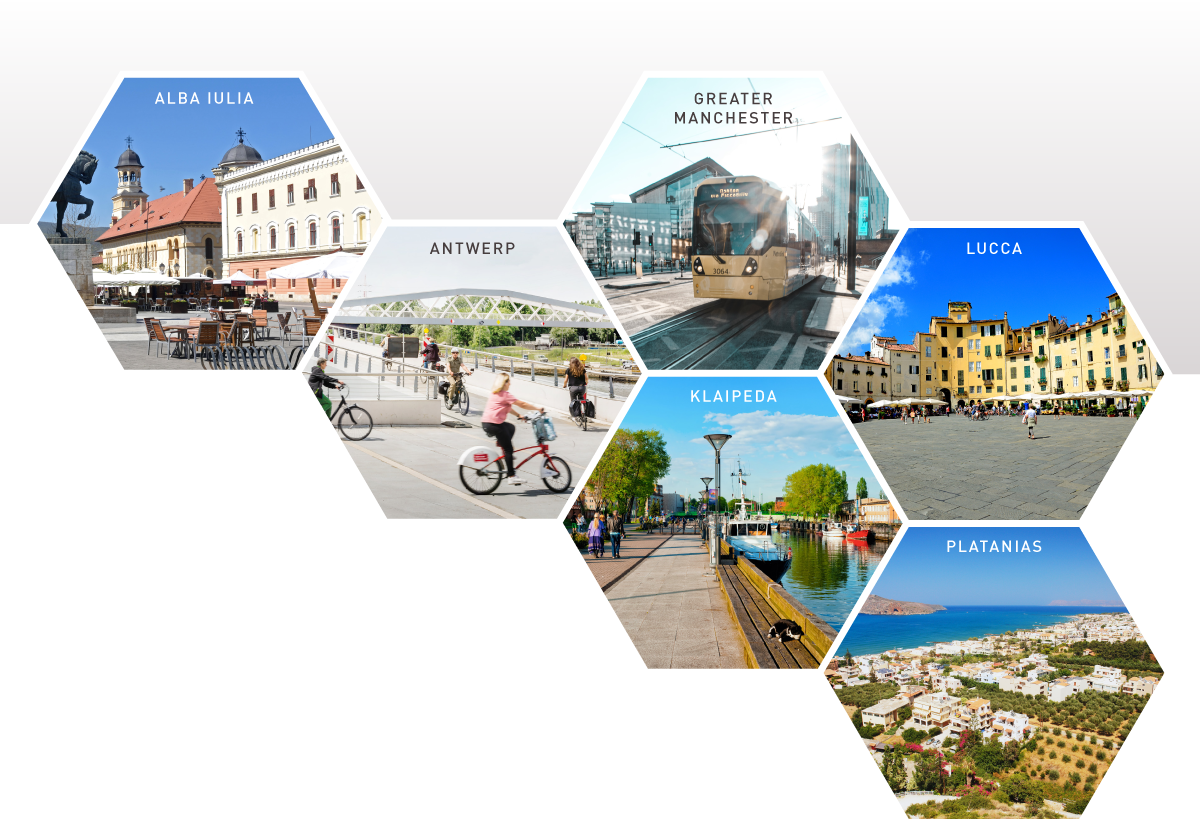 Mobility as the motor of sustainable urban transformations

CIVITAS SUMP-PLUS (Sept 2019 - Feb 2023) helped cities of all shapes and sizes and at various development stages to enhance their SUMP implementation processes and address diverse mobility challenges. Working within six co-creation laboratories, it equipped cities to develop the next generation of SUMPs and put mobility at the heart of sustainable urban transformation.
Objective 1
Develop context-specific mobility transformation pathways
Objective 2
Forge cross-sector links between transport, public services, and commerce
Objective 3
Implement and monitor cutting-edge mobility solutions
Objective 4
Create new forms of public-private partnerships and business models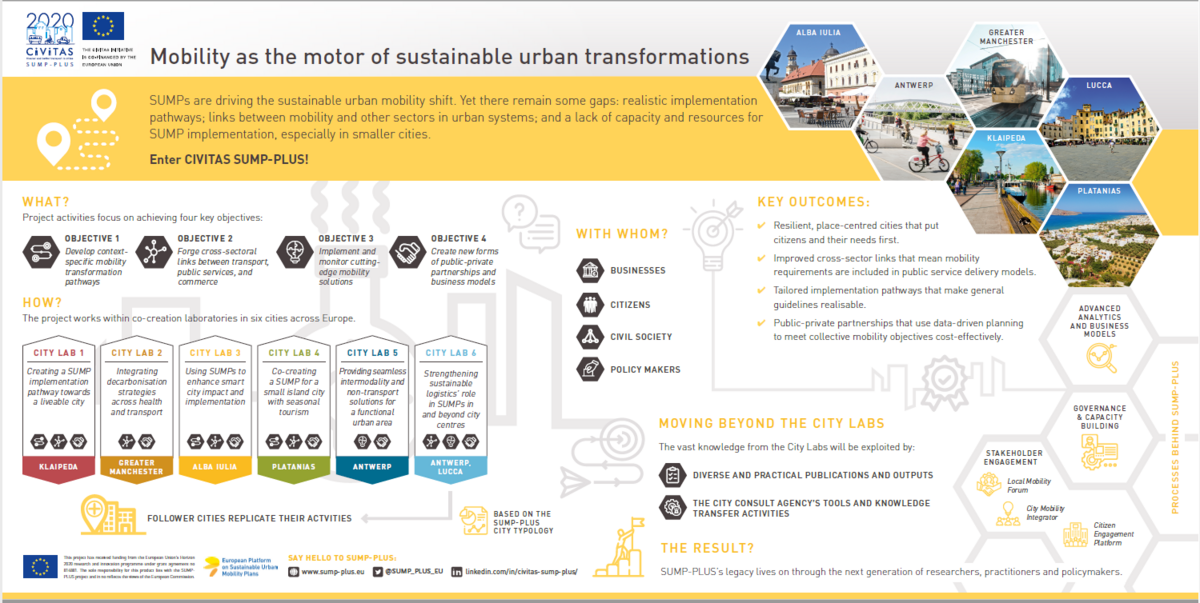 See the SUMP-PLUS infographic
The CIVITAS SUMP-PLUS infographic gives an overview of all of the key processes that sit behind the project, whilst also summarising the most important outcomes and outputs coming from the project.